This year we are celebrating the start of vacation bible school week with a
VBS Kick-off night
from
6pm-7:30pm
on Sunday June 13th. VBS Kick-off night is an opportunity for you and your child to get a sneak peek of what Discovery on Adventure Island VBS has in store. Got questions? Then this will be the perfect chance for you to get them answered. You will also learn the VBS theme song, try some yummy snacks, meet the leaders, and experience the activities your child will participate in during the week of VBS. (
This VBS Kick-off event is for attending children and their families. This is not a drop off event. Every child must be accompanied by an adult.
) Due to Covid-19, we request that you wear a mask when inside our building.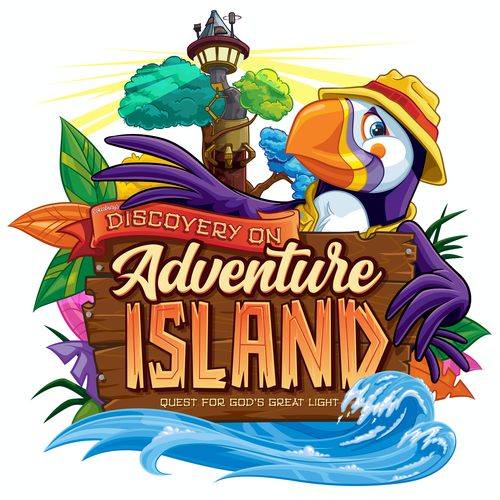 From the front of a whimsical lighthouse on tropical, enchanted Adventure Island, Explorers begin their quest in search of lanterns that never go out: Infinity Lanterns. At Discovery on Adventure Island VBS, your child will explore ways God shines great light in the world, and learn how they can share God's light everywhere they go!
We are so excited to welcome kids back to our annual VBS! We will be having vacation bible school in person on June 14th-18th from 6pm-8:30pm. Our evening activities will be indoor and outdoor throughout the week, weather permitting. Be sure your child wears appropriate clothing, bug spray, and sunscreen. Due to Covid-19, we ask that masks be worn while inside our building and capacity is limited so please register early.